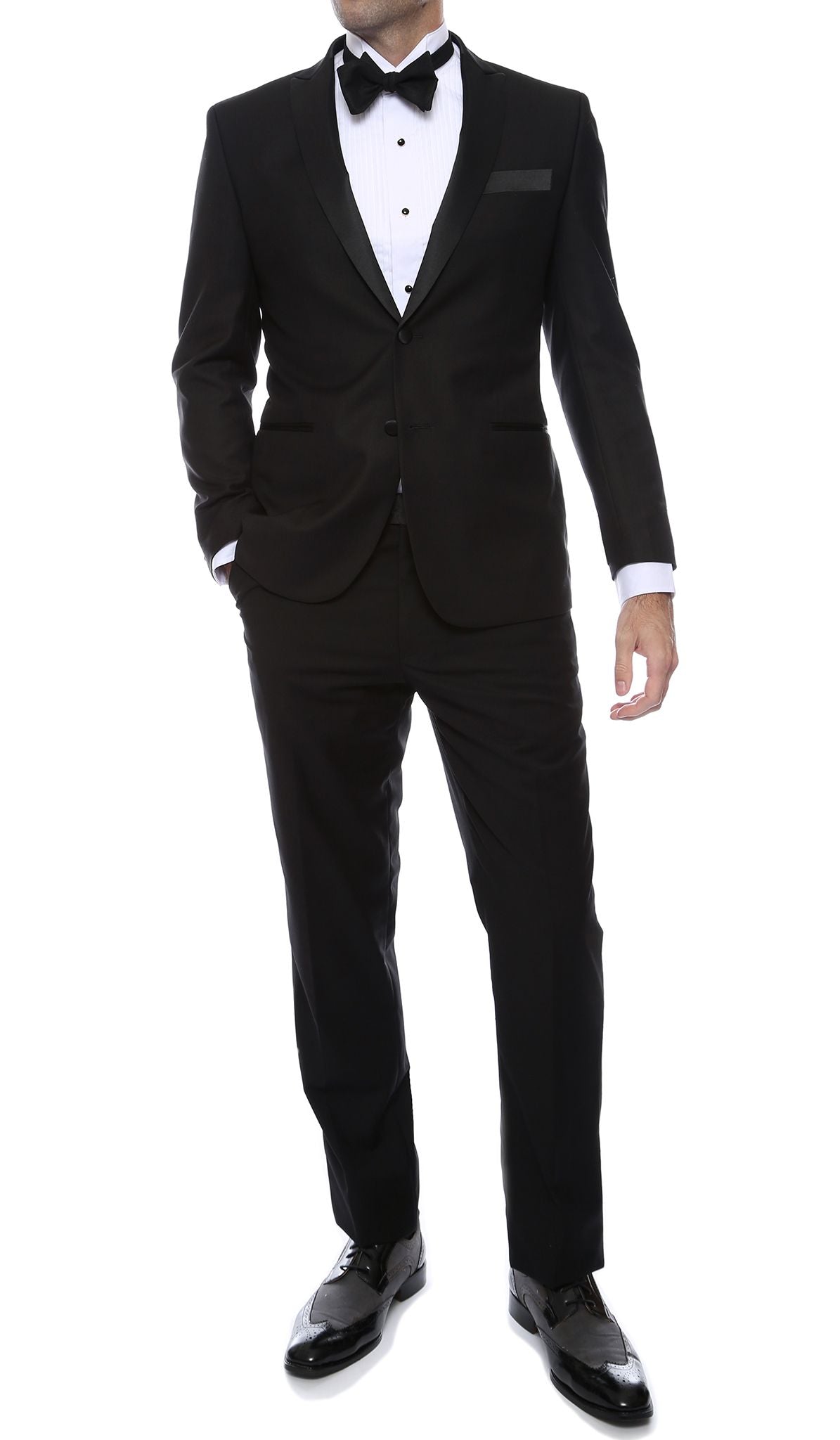 22 products
The Tuxedo has Never gone out of style from their Inception even though there have been few fads along the way. But one thing you can never separate from the Tuxedo's are the Lapels. For those who don't know what these are let us brief you that these are two flaps of fabric below the collar of a jacket or coat. These Lapels play an important role in styling your tuxes and making you stand out from the Crowd, so it's of immense importance  to know which type of lapels perfectly blend with your outfit the most.
They come in different styles : Notched, Shawl and Peaked lapel.
Peak Lapel Tuxedos -
One Unique Identity about the peak lapel tuxedos is the way it extends beyond the collar, with edges Peaking upward and are slightly wider than the notch lapels. With the edges pointing up towards the shoulders, the peaked lapel emphasizes the width of the shoulders as they lead the eye out and up, creating a narrowing effect on the waist giving the wearer the look of power and authority .
Originally seen in highly formal, highly traditional garments like tailcoats, the peak lapel has since made its way into tuxedo and suit jackets alike.
Occasions to wear Peak Lapel Tuxedos -
Peak lapels are typical formal wear or business wear. In the Corporate world wearing Peak lapel signifies Power and Authority. A peaked lapel looks fantastic on both a single breasted and double breasted suit. While it gives you a sharper and taller look, an oddly shaped, angled, oversized suit can ruin your day. To have the best look on a peaked lapel suit, you need to make sure that the angle of the peaks is rightly shaped. Though most tailors find it difficult to adjust, you need to always check the shape before making your purchase.
Who can wear Peaked lapel Tuxedos -
As the Tux gives a sharper and taller look, so it always proves to be a good choice for shorter men and those on larger sides while wearing the suit by a tall guy gives unnecessary attention. A great example of beautiful peak lapel suits can be seen worn by Harvey Specter every week on American Drama Suits.